Robe Rope Escutcheon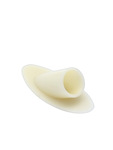 CHEVROLET Robe Rope Escutcheon (Ivory) Front Seat Back
4084997 38-48
---
$16.50 Each
This is the robe rope escutcheon on the back of the front seat. Ivory in color. Fits 4-door, works on 1939-48 (original for 1938)
For 1938 1939 1940 1941 1942 1944 1945 1946 1947 1948 Chevrolet Cars
---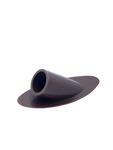 CHEVROLET Robe Rope Escutcheon (Rose Tan) Front Seat Back
This is the robe rope escutcheon on the back of the front seat. Rose Tan in color. Fits 4-door.
For 1939 Chevrolet Cars
---
Coat Hook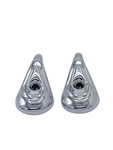 CHEVROLET Coat Hook (Garment Hanger)
4601476 39-59
---
$10.50 Pair
This is a reproduction coat hook in the rear passenger compartment to hang your hangers / clothes on.
For 1939 1940 1941 1942 1944 1945 1946 1947 1948 1949 1950 1951 1952 1953 1954 1955 1956 1957 1958 1959 Chevrolet Cars
---