Door Center Moulding
4587007 51-52
---
$29.50 Each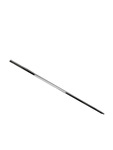 CHEVROLET Moulding (Spear) Door Center - 2 Door
Door center Moulding (spear). It fits 2 door and measures 45 inches long (2 Doors only)
For 1951 1952 Chevrolet Cars
---
4650098 49-50
---
$34.50 Each

CHEVROLET Moulding (Spear) Door Center 2 Door
This is the door (lower) moulding (spear) on the door center. Fits two door only and measures 38-1/2 inches long.
For 1949 1950 Chevrolet Cars
---
4613753 53-54
---
$42.50 Each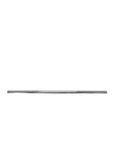 CHEVROLET Moulding, Door -2 Door
This is the door center moulding for a 2 door. It fits left or right side.
For 1953 1954 Chevrolet Cars
---
Door Center Moulding Clips Does One Door
---
---
---