Floor Felt Seals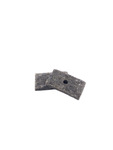 CHEVROLET Brake & Clutch Pedal, Felt Floor Seals -(2 Pieces)
These are the felt seals for the brake and clutch pedals at the floor. (2 pieces)
For 1937 1938 1939 1940 1941 1942 1944 1945 1946 1947 1948 Chevrolet Cars
Gas Pedal Seal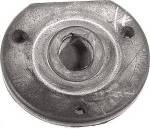 CHEVROLET Gas Pedal Rod Seal With Bushing -In Floor
This seal is for the gas pedal rod in floor. There's a 7/16 inch inside diameter hole for rod. The outside diameter of the seal is 2 inches.
For 1935 1936 1937 1938 1939 1940 Chevrolet Cars
---

CHEVROLET Gas Pedal Rod Seal In Floor (Felt)
This is the felt seal that goes on the gas pedal rod in the floor. (3 piece set)
For 1941 1942 1944 1945 1946 1947 1948 1949 1950 1951 1952 1953 1954 Chevrolet Cars
Floor Shift Seal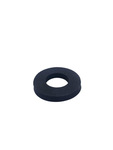 CHEVROLET Floor Shift Seal (Trans To Floor)
This is a sponge rubber seal for the floor shifter from the transmission lever to the floor.
For 1937 1938 Chevrolet Cars
Hand Brake Seal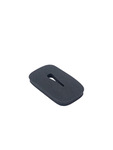 CHEVROLET Emergency Brake Seal -Transmission To Floor, Sponge
This is the seal for the transmission mounted E-brake where it protrudes through the floor. Brake Seal. Made out of sponge rubber.
For 1937 1938 Chevrolet Cars